Dumbarton Oaks is a 19th-century mansion, built on the crest of a wooded valley in Georgetown, that was acquired in 1920 by Mr. and Mrs. Robert Woods Bliss. The name combines a reference to the original great oaks, several of which are still standing, with the 18th-century name of Dumbarton, taken from the Rock of Dumbarton in Scotland. In 1933, after some 33 years in the Foreign Service, including five years as Ambassador to Argentina, Mr. Bliss retired and he and Mrs. Bliss settled at Dumbarton Oaks.

The grounds of Dumbarton Oaks include ten acres of gardens, known as Dumbarton Oaks Park. Especially notable here are magnolias, forsythias, cherries, herbaceous borders, and plantings of bulbs in the spring and chrysanthemums in autumn.



The Main House



Orangery

Built during 1810, the Orangery functions as a greenhouse during the winter months. The creeping fig seen here is a single plant and dates to the 1860s.



Beechwood Terrace



Urn Terrace



Fountain Terrace

Fountain Terrace with annuals in bloom. The Arbor Terrace is to the right, the stairs to the Rose Garden to the left.



Arbor Terrace

The design of the wisteria-covered arbor is based on a sixteenth-century French architectural drawing of a garden arbor.



The Rose Garden



Prunus Walk



Forsythia Hill



North Vista

Well I hope everyone enjoyed my abbreviated version of Washington DC as much as I did building it. Please come back.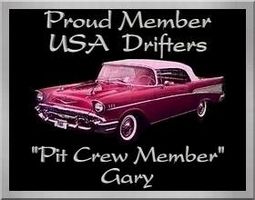 Click here to return to the USA Drifters main page.




My Homepage