Stanton Hall

Natchez, Mississippi, the oldest town on the Mississippi River, flourished after the arrival of the first steamboat in 1811. Beautiful antebellum mansions serve as reminders of the town's early plantation days. Stanton Hall, pictured here, was completed in 1858 and named after its original owner, who spared no expense in importing materials and constructing the estate.



Bryn Bella

This Greek Revival plantation home, designed by James Lull, is situated on ten acres of lawn, gardens, and orchards, with lush trees and cotton fields nearby.



Camellia Place



Longwood



Dunleith

The last great mansion built in Natchez prior to the War Between the States.



Magnolia Hall



Cedar Grove Mansion

Cedar Grove Mansion was built in 1840, this beautiful fifty-room mansion is the largest and most impressive estate in Vicksburg.



Linden

Once the home of Thomas B. Reed, first elected U.S. Senator from Mississippi

This concludes my tour of Mississippi. I hope you have enjoyed it and will come back again.
Click below to return to the home page of USA Drifters.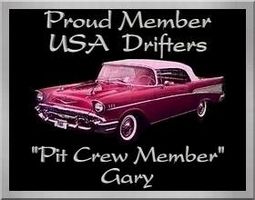 My Midi Site


Zcounter.com Free Counters