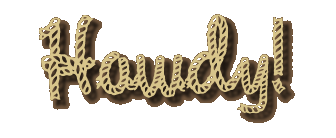 Everything You Have Ever Wondered
About TEXAS
But Were Afraid To Ask-
Our State Symbols:
Mockingbird
Bluebonnet City: Ennis
Bluebonnet Festival: Chappel Hill Bluebonnet Festival
Bluebonnet Trail: Ennis
Dinosaur: Brachiosaur Sauropod, Pleurocoelus
Dish: Chili
Fiber and Fabric: Cotton
Fish: Guadalupe Bass
Flower: Bluebonnet
Flower Song: "Bluebonnets"
Flying Mammal: Mexican Free-Tailed Bat
Folk Dance: Square Dance
Fruit: Red Grapefruit
Gem: Blue Topaz
Gemstone Cut: Lone Star Cut
Grass: Sideoats Grama
Insect: Monarch Butterfly
Large Mammal: Longhorn
Motto: "Friendship"
Musical Instrument: Guitar
Native Pepper: Chiltepin
Pepper: Jalapeno
Plant: Prickly Pear Cactus
Plays: The Lone Star, Texas, Beyond the Sundown, Fandangle
Reptile: Horned Lizard
Seashell: Lightning Whelk
Ship: U.S.S. Texas
Small Mammal: Armadillo
Song: "Texas, our Texas"
Sport: Rodeo
Stone: Petrified Palmwood
Tree: Pecan Tree
Vegetable: Sweet Texas Onion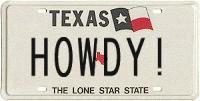 HOP IN! Let's see where our Chevy takes us!