Announcement

The USA Drifter Chevy is in the shop getting an overhaul.All the miles we have logged on have finally taken their toll. For this little excursion we will be using our backup. Same make and model just a different color.



Mississippi was named after the Mississippi River, whose Chippewa Indian name means "large river" Nicknames include the Magnolia State, Bayou State, Eagle State and Border-Eagle State (for the eagle on its coat of arms) and Mud-cat State (for catfish)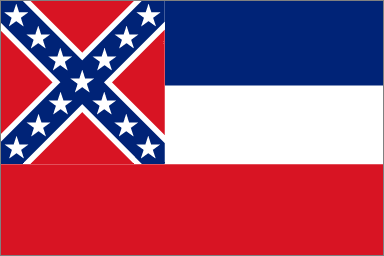 The State Flag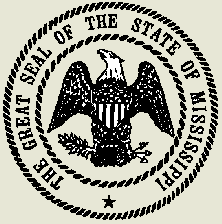 The State Seal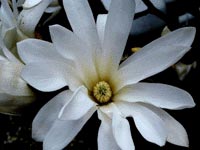 Our state flower and state tree is the beautiful Magnolia.

The Magnolia





Our state bird is the Mockingbird

The Mockingbird



The Mississippi state animal

The Whitetail Deer





Our state song

Go Mississippi

Go, Mississippi
Words and Music by Houston Davis
Verse:
States may sing their songs of praise With waving flags and hip-hoo-rays, Let cymbals crash and let bells ring Cause here's one song I'm proud to sing.
Choruses:
Go, Mississippi, keep rolling along, Go, Mississippi, you cannot go wrong, Go, Mississippi, we're singing your song,
M-I-S-S-I-S-S-I-P-P-I

Go, Mississippi, you're on the right track, Go, Mississippi, and this is a fact, Go, Mississippi, you'll never look back,
M-I-S-S-I-S-S-I-P-P-I

Go, Mississippi, straight down the line, Go, Mississippi, ev'rything's fine, Go, MIssissippi, it's your state and mine,
M-I-S-S-I-S-S-I-P-P-I

Go, Mississippi, continue to roll, Go, Mississippi, the top is the goal, Go, Mississippi, you'll have and you'll hold,
M-I-S-S-I-S-S-I-P-P-I

Go, Mississippi, get up and go, Go, Mississippi, let the world know, That our Mississippi is leading the show,
M-I-S-S-I-S-S-I-P-P-I






Our State Capitol

The state capitol is the third capitol building built in our capital city of Jackson. The first building was completed in 1822, the second building in 1833 and the current capitol building was completed in 1903.





The Governors Mansion

First occupied in 1842, the Mississippi Governor's Mansion is the second oldest continuously occupied governor's residence in the United States. In 1975, it was designated a National Historic Landmark, making it at that time one of only two state gubernatorial residences to receive this honor.

If everyone is ready let's jump in the Chevy and look around Mississippi a little bit.